Authorised Q8Oils Distributor
Q8Oils Guarantees quality

A HISTORY OF QUALITY
Q8Oils is a leading manufacturer of premium lubricating oils and greases to the automotive, agricultural, industrial and marine customers across the world. Using high quality base oils, Q8Oils manufacture an extensive range of oils in their own blending plants using the latest cutting edge technology and drawing from years of experience.
Using valuable feedback from customers, manufacturers and suppliers, Q8Oils' team of engineers combine their extensive knowledge of lubricants to constantly upgrade existing products and develop new formulations.
OILS FOR ALL INDUSTRIES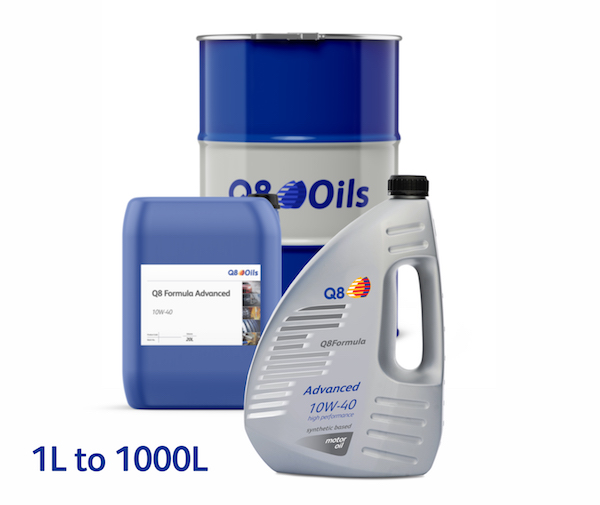 The increased resources for the outlay and maintenance of modern environmentally friendly machinery means it's important to select the most appropriate commercial lubricant oils.
AID Lubricants close partnership with Q8Oils allows us to offer a range of premium branded products of the highest possible quality. These products have been produced to the very latest manufacturer specifications required for the most demanding applications.
Whether you require Low SAPS Euro IV and Euro V commercial engine oils or fuel-efficient transmission oils, we guarantee a lubricant to ensure the longevity of your engines and machinery.
With a comprehensive range of over 1000 grades of lubricant, Q8Oils are one of the most complete suppliers of lubricants and petroleum based products in the industry.


EXPERT ADVICE
Our experienced staff are trained to deal with your every lubricant need. With a wide range of applications suitable for all industries, we can recommend an oil to suit your exact requirements.
To get in contact with us for an oil recommendation, please see our contact page here.